Insercorp launches a smile-worthy website redesign for local family and cosmetic dentist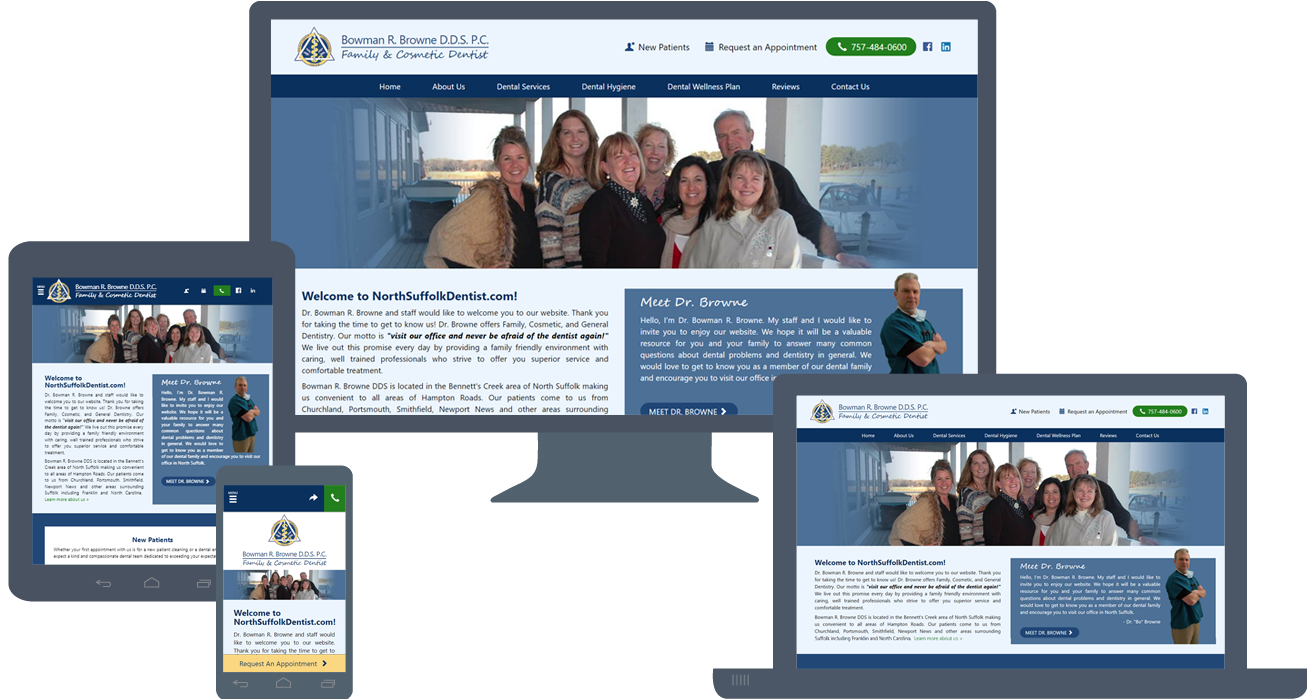 Franklin, Virginia -- Insercorp has provided website services to Dr. Bowman Browne's family dentistry practice in Suffolk, Virginia since 2010. In Fall 2018 Insercorp worked with Dr. Browne and his staff to re-design the 8-year-old website with an all-new responsive website focusing on the family dental practice and their new "Dental Wellness Plan" for patients who do not have Dental Insurance.
The new, contemporary website design provides patient resources and useful information in addition to user-friendly features, such as the interactive appointment request feature, for both existing and potential dental patients. The appointment request feature allows website visitors the convenience to request a day and time for a dental appointment that best fits their schedule, thus taking out the hassle of having to make the time to call in for availability.
NorthSuffolkDentist.com also helps to drive traffic to the new "Dental Wellness Plan" page, providing visitors with information on a new program at Bowman Browne DDS which offers savings for patients who do not have dental insurance. This new program will help patients save on all of their dental services including fillings, crowns, dentures, root canals, implants, and cleanings.
Like its predecessor, the new website was developed on iPlasmaCMS2, Insercorp's proprietary content management system, allowing Dr. Browne and his staff to easily make changes to the website's content and benefit from the iPlasma-optimized performance, best practices, accessibility, and search engine optimization.
Visit the all new NorthSuffolkDentist.com to see what our client is smiling about now!