Insercorp unveils first website for the Virginia Association of Local Human Services Officials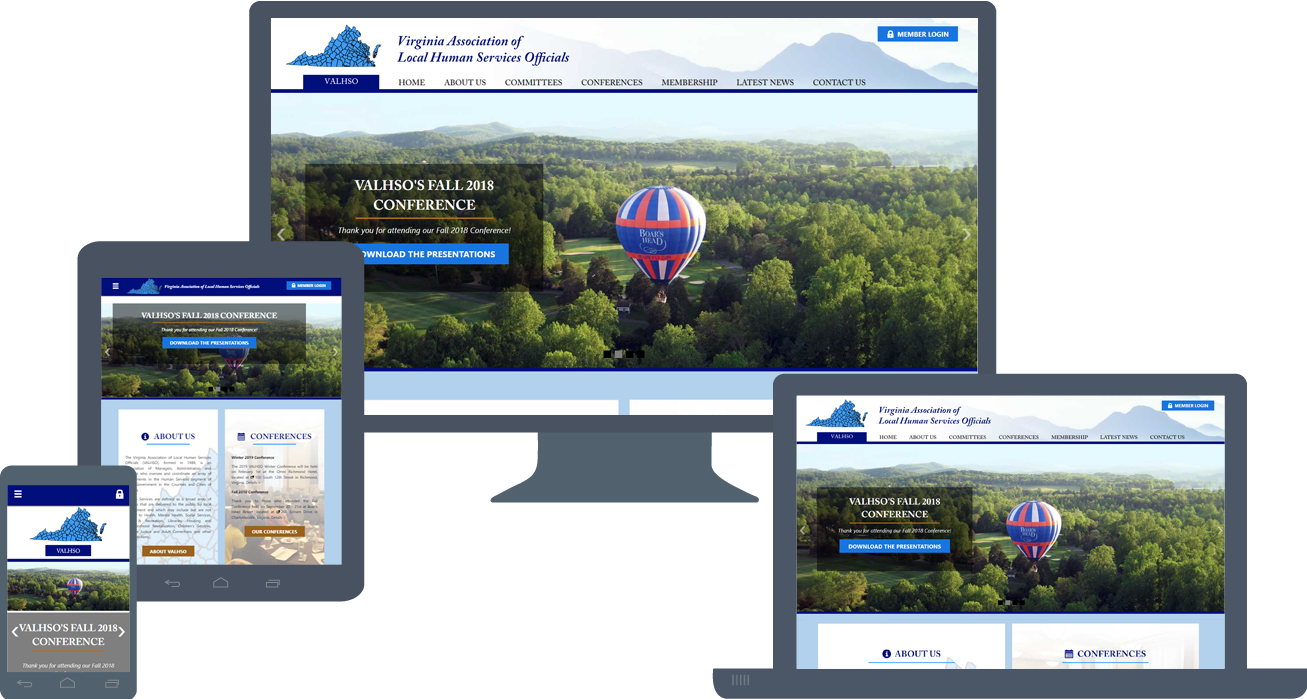 Hampton Roads, Virginia -- Insercorp, a website and creative services company based in Downtown Franklin, Virginia announced the launch last month of the first website for the Virginia Association of Local Human Services Officials (VALHSO). The organization is comprised of Managers, Administrators, and Officials involved with the Human Services segment of Local Government in the Counties and Cities of Virginia. VALHSO was founded in 1989 to improve the Human Services delivery to citizens and clients.
Coming up on the organization's 30 year anniversary it was time for an official website to provide information and resources for its members and prospective members. Insercorp, having delivered successful results for many Virginia Government agencies and associations over the past decade, was contracted by VALHSO to develop the organization's first website earlier this year.
"It's awesome and will make such a difference for the association. We've needed this for so long," said Jim Taylor, who is the Deputy County Administrator of Hanover County and Vice President of VALHSO.
The new website presents a custom design that is unique and appealing to a diverse audience of public servants across the Commonwealth. Features for members include a password protected Members-only area including exclusive content, VALHSO Member Directory, and a Member Services area which allows VALHSO members to submit update requests for the member directory, nominate new members, and/or renew their membership. Prospective members can also submit a request to join without needing to login if they meet the criteria.
VALHSO's inaugural website also includes a News feed where select articles are shared from official sources across the Commonwealth. The website also provides information about upcoming conferences as well as presentation downloads for attendees of past conferences.
Visit the all new VALHSO.org to see why Virginia Government associations choose Insercorp for their website needs!