Insercorp unveils new responsive website for regional in-home health care provider, Personal Touch Home Care Services.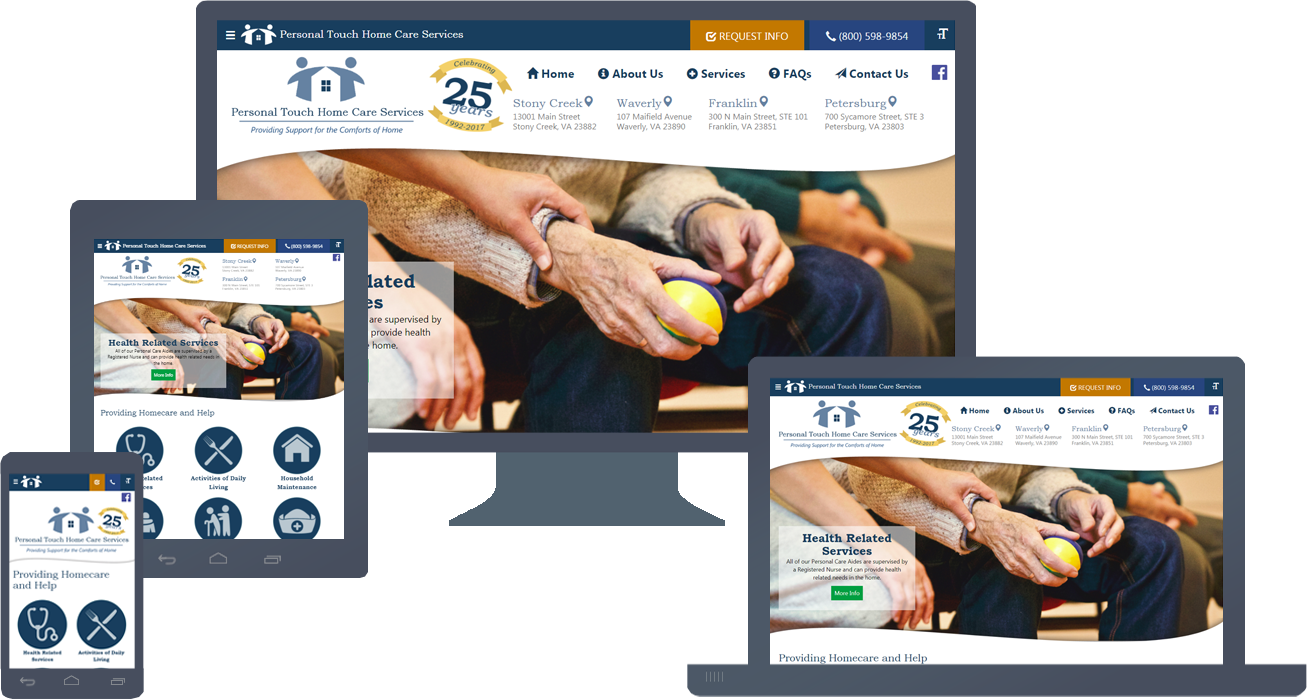 Personal Touch Home Care Services (Personal Touch), founded in 1992, is a home health care provider that strives to make personal at-home care an attainable option for Southside Virginia and Tri-Cities residents. Previously a member of the recently dissolved Personal Care Preferred Group (PCPG), Personal Touch selected Insercorp to design a new website and update its existing branding collateral to reflect its standalone brand separate from the previously affiliated companies.
Personal Touch provides health related services, activities of daily living, household maintenance, companionship, respite care, and private duty nursing. Based in Stony Creek, the home health care provider has offices in Franklin, Petersburg, and Waverly, servicing clients in the counties of Brunswick, Chesterfield, Dinwiddie, Greensville, Isle of Wight, Prince George, Southampton, and Sussex.
Having designed and developed the website for PCPG in 2013 and continuing to provide graphic design services as needed it was no surprise that Personal Touch decided to continue to use Insercorp's Creative and Web Services. In Fall 2017 Insercorp was selected to design and develop the all new Personal Touch Home Care Services Website. The responsive website was created using Insercorp's proprietary content management system, iPlasmaCMS2, which was designed to be intuitive, secure, and scalable. The new website features an eye-catching visual design, simplifying the variety of services Personal Touch has to offer and presenting a comforting, appealing representation of this well respected and established company.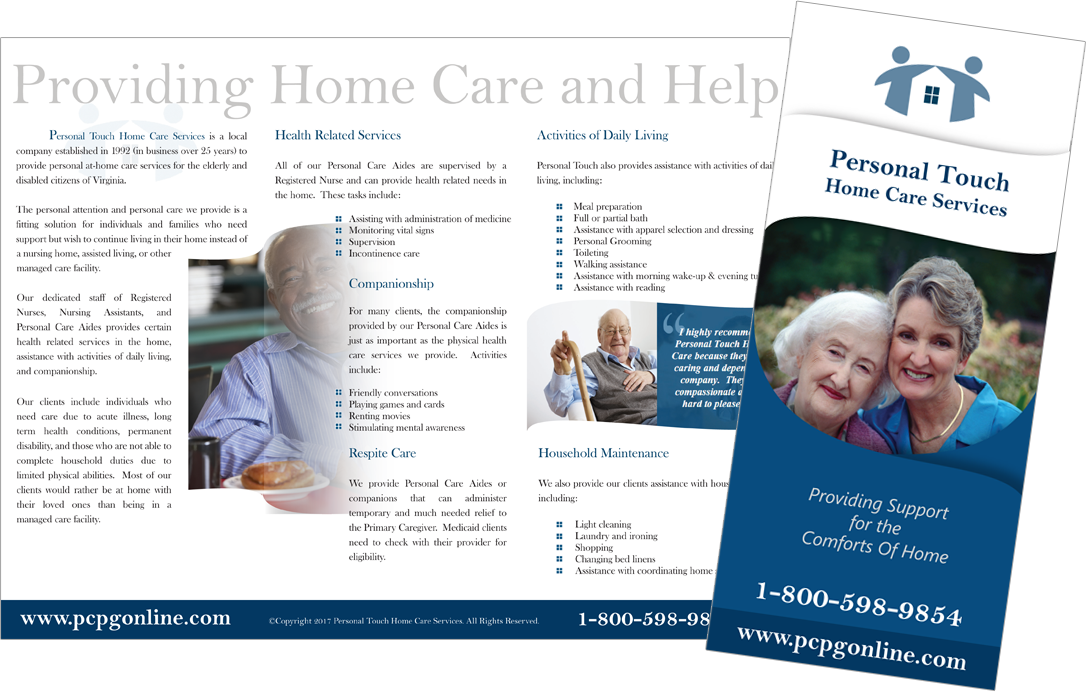 The new website launched just in time for Personal Touch Home Care Service's 25th Anniversary. As part of a Branding Package, Insercorp also launched a new Facebook Business Page for Personal Touch and designed new tri-fold brochures and business cards to compliment the digital presence. To learn more about Personal Touch, visit www.personaltouchva.com.
Follow the links below for more details: