Insercorp Unveils New Brand for Virginia Government Finance Officers' Association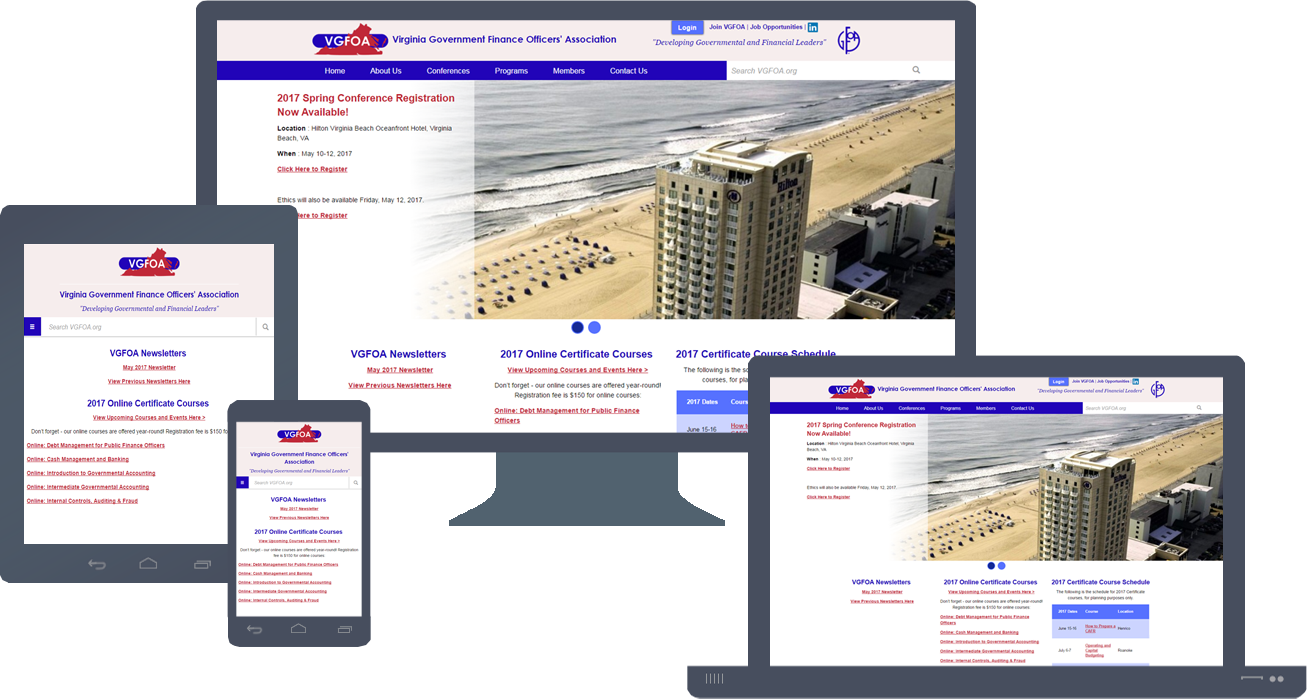 The Virginia Government Finance Officers' Association (VGFOA), organized in 1968, is a non-profit organization whose mission is to develop leaders with financial and management expertise through education, fellowship, and professional development in effort to foster excellence in government.
In 2015 the Insercorp Development Team delivered a new, responsive website for VGFOA, built on Insercorp's proprietary iPlasmaCMS2 Web Content Management System.
After unveiling their new branding and logo VGFOA needed a fresh design update to reflect the new brand. In addition to updating the VGFOA logo, the website design changes also included updating the color scheme of the website and improving the user experience by enhancing the website's navigation menus.
Follow the links below for more details: