Franklin-based web development business continues to grow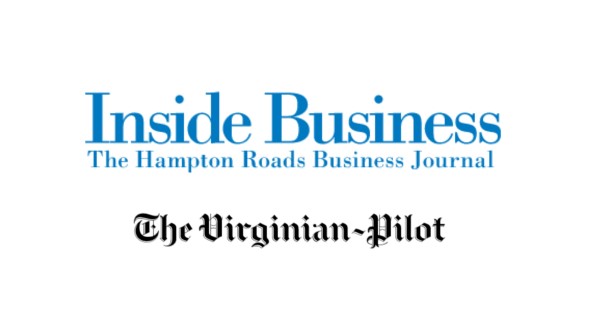 Tim Bradshaw started his web development business without any loans, financing, investment capital or a website.
"If I was a business owner I would be very reluctant to have a company build my website that didn't have its own website," he said.
But, it's what he did have – $100, four clients and an entrepreneurial spirit – that helped his business take flight.
This year, Bradshaw celebrated 12 years since the founding of his small business, Insercorp.
The Franklin-based company provides website design, development, hosting and support for its clients from government, nonprofits, health care providers and educators.
"A lot of the web development companies treat it as a product not as a service," Bradshaw said. "My motto from the beginning was to treat it as service. We provide quality service and support our clients."
The company's name was originally meant to stand for integrated services corporation, but became the moniker in and of itself.
The son of a retired Air Force colonel, Bradshaw lived in numerous places including Ohio, Germany and Alaska, but put Franklin – just eight miles from his father's hometown of Carrsville – on his radar for the place he wanted to call home and create his business.
After 2½ years studying business administration and management at Virginia Commonwealth University, Bradshaw recalled the advice his adviser in the business foundation program for entrepreneurs gave to him.
"He felt I wasn't learning there and that the best thing I should do was go out, spread my wings and start a business," Bradshaw said.
Armed with freelance experience after creating and managing GamePlasma, an online network of video game news media websites, Bradshaw decided to heed the advice.
"We were getting millions of people coming from all over the world every month," he said.
Years later, Bradshaw used his knowledge to create the basis for the business he runs today.
"I took the wins and the challenges and used it as a learning experience to build a commercial project," he said.
Insercorp's flagship product, iPlasmaCMS2, is a web-based content management system that gives clients real-time control over published content.
When he started the business, he realized he needed a professional office space, so he occupied a small office in the Franklin Business Incubator.
Within a year, Insercorp had rented an office on 1st Avenue in Franklin. In 2014 he bought and revamped a two-story building, built in 1920, at 300 North Main Street.
The Bradshaw Building not only houses Insercorp, but the 6,000-square-foot space also has several commercial tenants and leasing available for more.
Bradshaw employs five in-house and also relies on a bevy of remote contractors. His 2-year-old black lab mix, Ruger, accompanies him to work regularly and has been given the designation CMO or company morale officer.
Through his business, Bradshaw said he has been able to network throughout the region, serve on various boards and committees, and spoken at seminars and conferences.
For his five-year plan, he plans to further expand his team, take on more clients outside of Hampton Roads and push into the global market.
Dr. Benigno Federici with Specialists for Women said his Suffolk-based practice has relied on Insercorp for all its website needs for the past eight years.
"He makes changes and updates to it as needed such as the banner he placed when we changed our physical location and updating with snow/hurricane closures," Federici said.
Referring to Bradshaw's customer service as unbeatable, Federici said he is extremely professional and keeps the website current.
"He's a great guy who does a wonderful job and cares about the community," he said.