Community Involvement
We believe that a strong business foundation includes investing time and resources into strengthening the local community. Insercorp supports the community by providing sponsorships or pro bono services for local events and organizations.
Community Events
---
We Be Jammin'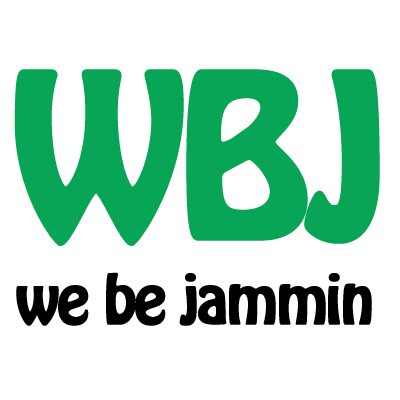 We Be Jammin' (WBJ) is the Franklin area's free, family-friendly Summer Concert Series, from May to August each year. Our team has been working with WBJ since 2008. Each year we sponsor a new website as well as provide volunteers to help serve beverages, check IDs, and clean up.
We also highlight area photographers each year at webejammin.com where WBJ fans can check out their pictures and see the schedule. In addition we maintain the WBJ Facebook page.
---
Franklin Fall Festival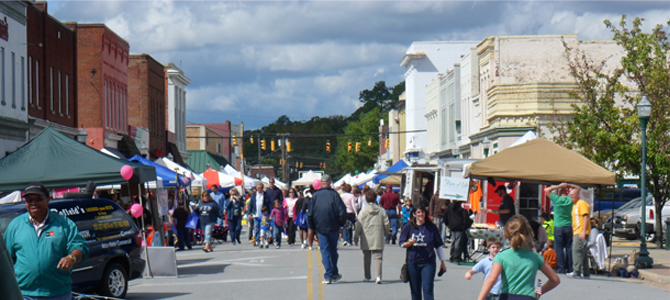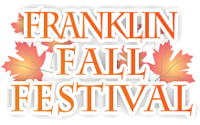 Insercorp has been a Gold Sponsor for Franklin's biggest annual event since 2011. Franklin Fall Festival is a two-day event, starting with a block party with live entertainment followed by a day full of family-friendly activities and the street fest where vendors sell local merchandise.
In addition to the Gold Sponsorship, Insercorp designed the logo for the 30th Annual Franklin Fall Festival in addition to providing marketing consulting and support for the event.
---
Downtown Franklin Trick or Treat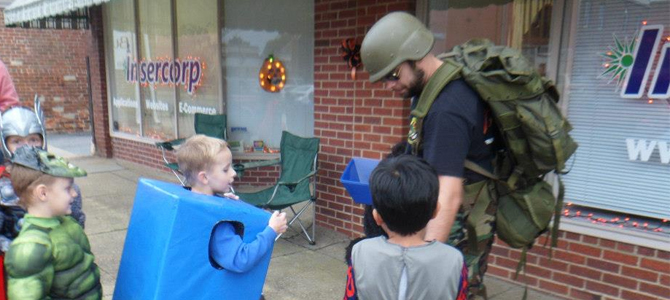 We believe in a strong community and we love to give back however we can. We support downtown Franklin activities such as the annual trick or treat.
---
Chamber Community Expo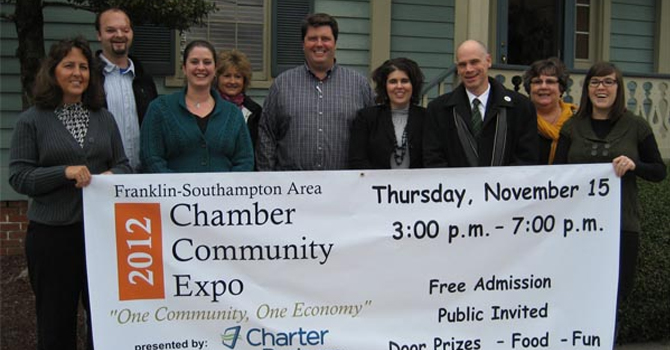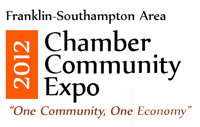 The Franklin-Southampton Area Chamber of Commerce organizes the Chamber Community Expo each year. The event is held at the Paul D. Camp Community College Regional Workforce Development Center and averages over 500 attendees. Since 2010 Insercorp has provided logo designs for the Chamber Community Expo. Insercorp has sponsored the Chamber Expo since 2011 with an event website, MyChamberExpo.com. Insercorp's founder, Tim Bradshaw, serves on the Franklin-Southampton Area Chamber of Commerce's Chamber Community Expo Committee.
---
St. Baldrick's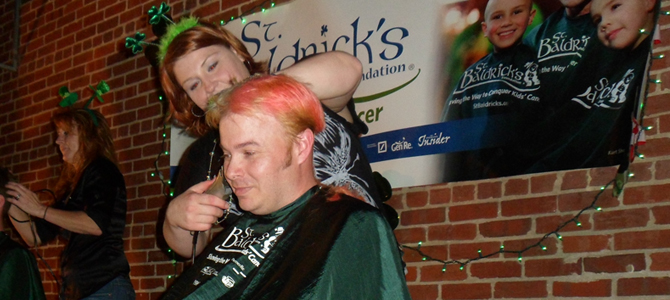 In 2011 Insercorp supported St. Baldrick's in the battle to help fight kids' cancer. We partnered with local community heroes at the St. Baldrick's fundraising event at Fred's Restaurant on April 21, 2012 in commemoration of Casy Rich.
Visit the Team Insercorp page on St. Baldrick's website to make a donation or for more information.
Organizations we work with
---
Hampton Roads Chamber of Commerce
---
Downtown Franklin Association
---
Franklin/Southampton Area Chamber of Commerce
---
FUEL - Focused United Engaged Leaders
---
Sponsorships
Insercorp has provided sponsorships to support the local community.
---
Isle of Wight County Fair
Insercorp sponsored the Isle of Wight County Fair in 2010, 2011, and 2012.
Franklin High School Broncos
Insercorp sponsored Franklin's championship football team in Fall 2012 with stadium cups and the Spring 2013 basketball team with t-shirts.