If you're still open for business, kudos to you. But even if you're not, there's still hope.
The global pandemic brought with it an economic decline steeper than any we've seen in a generation. A record number of businesses have folded under the crushing challenge. A study by Yelp found that businesses closed at a rate of 800 per day between April and September 2020. Small businesses and the restaurant, hospitality, and leisure and entertainment industries were disproportionately affected, but few economic sectors have escaped unscathed by the pandemic.
If you're still open for business, kudos to you. But even if you're not, there's still hope.
Put the Pivot in Your Playbook
Some businesses survived -- or even thrived -- by being nimble enough to rewrite their strategies to suit these unprecedented times. They used a time-honored, proven move -- the pivot -- to meet the moment by adjusting their product, marketing, and operational profiles. Some undertook wholesale changes, but pivots can be wide- or narrow-angled. You could boost your business simply by accepting touchless payment methods.
More and more consumers, who are appropriately concerned about the risk of COVID-19 infection, view them as the best credit cards for our times. You may be able to make cost-effective changes to your website that enhance your customers' experience, or in the least update your website's content to reflect any changes to your sales and service capabilities to help mitigate customers' expectations and be a resource--especially in niche markets.
Small changes can drive big results. So maybe it's time to examine your options and put the pivot in your playbook.
The Problem with The Pivot
Overcoming business challenges often takes money. Replacing outdated equipment. Transitioning to a remote workforce as so many of us have done due to COVID-19. Pivoting is no exception. Sometimes, finding the funds to support business adjustments is a challenge in and of itself. So let's take a look at where you might find the money to undertake what could turn out to be life-saving changes to your business model.
The Paycheck Protection Program
The Paycheck Protection Program (PPP)—originally launched in April 2020—was designed to bring employees who were laid off due to the pandemic back on the job. If you have fewer than 500 employees and were forced to send some of your workers home, you may be eligible for one of these exceptionally affordable 1%-interest loans. Sole proprietors and gig workers may also be eligible to borrow. One outstanding feature of PPP loans is that they are 100% forgivable at the end of their term so long as you use the money you borrow for approved expenses under the timeline laid out in PPP regulations.
You may have read reports citing problems with the original PPP. It ran out of cash within days of its launch and, once it was re-invigorated with more cash, was pretty quickly exhausted again. Administrative hiccups, including the inability to sign up enough private lenders to take applications and service the loans, further hampered the program. But Congress has authorized more funds to fuel the program and lenders have learned some lessons along the way.
One problem that small businesses faced during the first round of PPP funding was that lenders prioritized those customers with whom they had established credit relationships. That left businesses that had never relied on credit in the past at a significant disadvantage. And it underscores the importance of establishing a lending history early in the life of your business. It may seem counterintuitive, but sometimes the ideal time to borrow money is when you don't need it and can pay off a loan on time—or even ahead of time—with ease.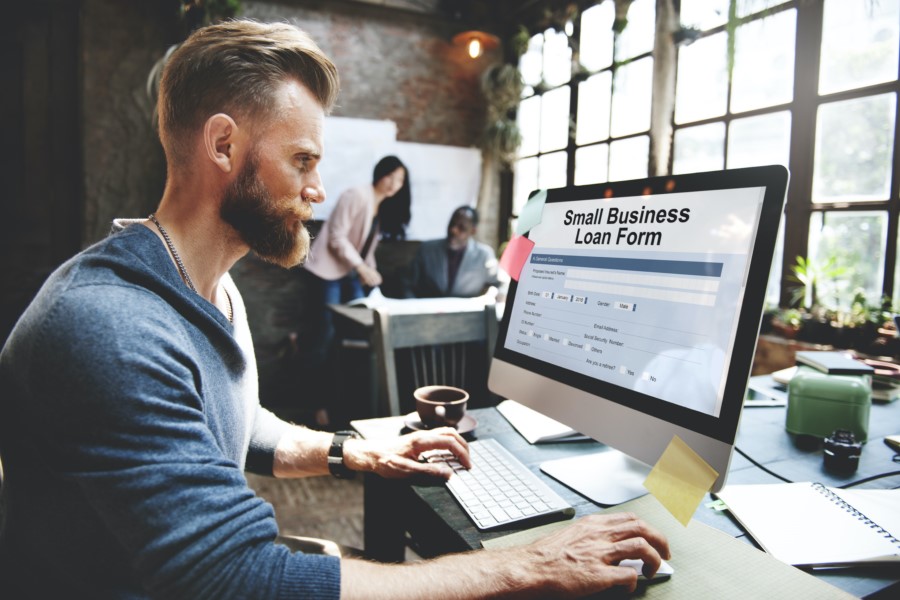 Private Small Business Loans Offer Flexibility
The Paycheck Protection Program restricts how you can use borrowed funds to a relatively short list of expenses. You can't use PPP proceeds, for example, to pay for capital improvements or marketing expenses. But those might be just what you need to execute a pivot. That's where private small business loans may prove essential to your pivot plans.
The best small business loans allow business owners the freedom to be inventive and embark on powerful strategic initiatives from new product category or channel development to integrated marketing campaigns that open up a new universe of potential customers. The good news is the global pandemic has engendered changes in the credit market and current rates on small business loans are quite favorable, particularly for customers with strong credit histories.
How do you go about getting a small business loan?
Once upon a time small business owners typically approached traditional banks -- the branch office that held their checking accounts, for example -- when seeking a loan. But the lending market has changed dramatically in the past few years. Upstart financial technology companies ("Fintech") have innovative ways to simplify and speed the loan application process. They've also figured out how to operate more efficiently and the savings they reap is often passed down to borrowers.
Fintech companies were the first to unravel the PPP loan application process, too, and have performed very well for PPP borrowers. Their expertise and track record of innovation in that category make them a good choice for PPP loans as well.
Another SBA Option: Economic Injury Disaster Loans
The Small Business Administration sponsors another, longstanding loan program that may suit your needs. An Economic Injury Disaster Loan (EIDL) doesn't offer the mind-bending interest rate of a PPP loan, but rather an affordable rate of 3.75%. EIDLs come with a 30-year term (as opposed to the PPP's 10-year term) and don't impose restrictions on how quickly loan proceeds must be spent. The list of eligible expenses under an EIDL is also considerably longer and includes purchasing operating inventory and paying off short-term debt. You can also borrow more money under an EIDL loan than a PPP loan. Overall EIDLs provide more operating flexibility, which may be just what you need right now.
Crisis Can Morph into Opportunity
It's difficult, in the midst of a catastrophe, to tap into your optimism. But history has chronicled some phenomenal business turnaround stories. So take a deep dive into your strategic skills and your imagination to find the hidden opportunities in the COVID-19 crisis. Seek out the financial resources to bring your vision to life.
The by-product of resilience is more resilience -- a valuable asset every business should own.
Disclaimer: The opinion of Insercorp Water Cooler Bloggers are of their own and do not reflect the official position(s) of Insercorp LTD