"LINE-X IT!" with the all-new, responsive website for LINE-X of Virginia Beach!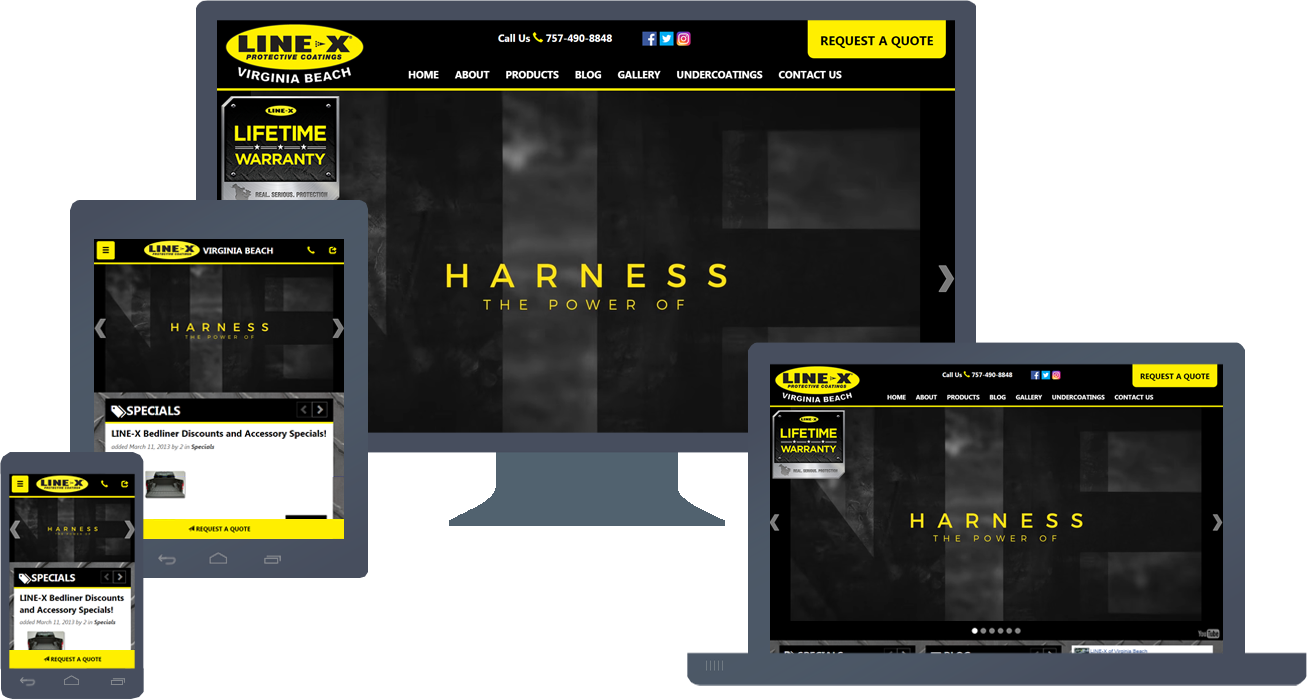 The Insercorp Development Team has announced the launch of the all new LineXVB.com. Line-X of Virginia Beach is a family owned and operated business that specializes in automotive aftermarket and protective coatings services. Line-X of Virginia Beach stayed with Insercorp to design the third incarnation of their website, modernizing the interface and layout and introducing a completely responsive design.
Insercorp has been working with Line-X of Virginia Beach for over nine years, providing the protective coatings franchise with exceptional design, development, and support services.
The new responsive design provides for an adaptive design to present the same information to the user with one website for every display size from desktops to smartphones. The new LineXVB.com includes a sleek, modernized, updated look which will capture and display the services, products, and special deals that LINE-X of Virginia Beach has to offer to its customers.
LineXVB.com continues to be powered by Insercorp's proprietary website content management system, iPlasmaCMS2, which makes adding updates (such as the latest LINE-X Specials) easy for even the most non-technical website administrator.
Learn more about LINE-X of Virginia Beach >
Learn more about the Project >