Insercorp launches custom website for Downtown Franklin's new business plan competition.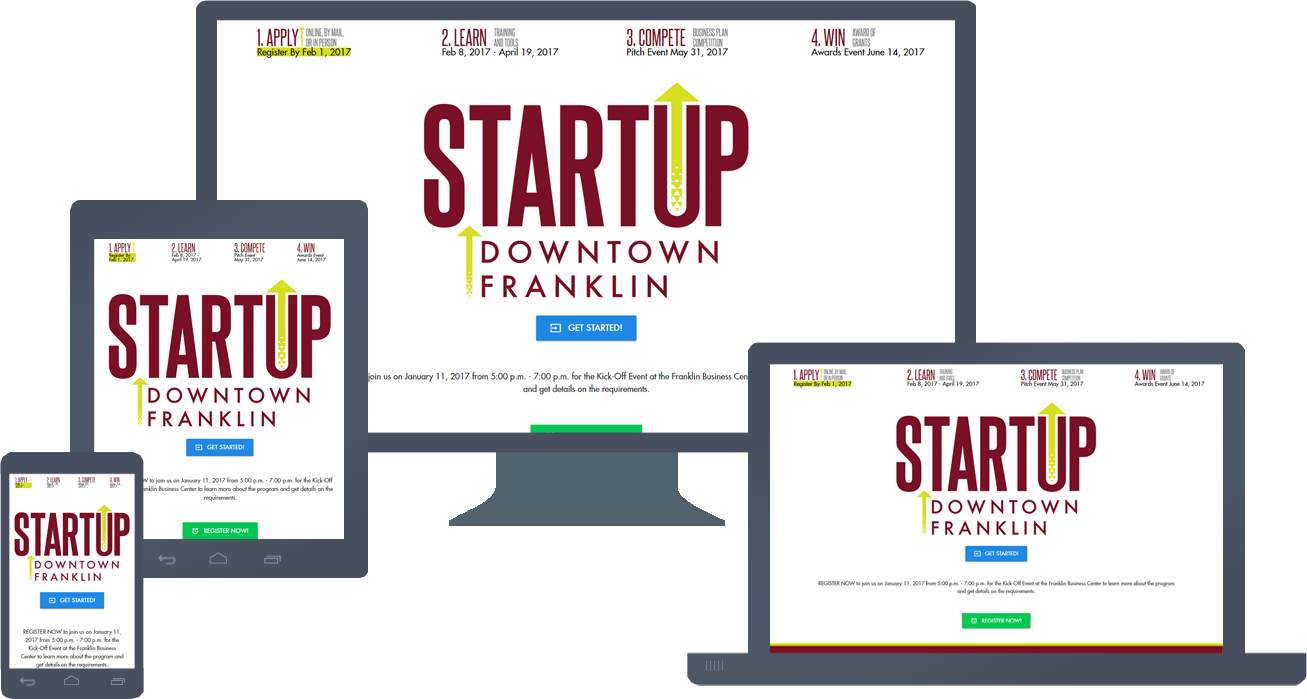 STARTUP Downtown Franklin is a program of the Downtown Franklin Association, Inc. with funding provided by Franklin Southampton Economic Development, Inc., Community Business Launch and Wells Fargo Advisors of Downtown Franklin.
The STARTUP Downtown Franklin program provides all of the training and tools needed to develop a business plan. Participants will pitch their business plans to a panel of judges for a chance to win up to $40,000 in prize money available for distribution to the top and most successful pitches as determined by the judges.
Insercorp has been highly involved with the Downtown Franklin Association (DFA) for over 6 years, providing website and digital marketing services through sponsorships to support our local community. Insercorp designed and developed downtownfranklinva.org and provides managed website services in addition to managing the Downtown Franklin Facebook page and Constant Contact email blasts, which are used by the community as a resource for information about local businesses, events, and other important community announcements and information.
The Downtown Franklin Association selected Insercorp to design and develop an innovative and informative website for this new "Shark Tank" style program. The Insercorp Development Team created a custom online application form to make applying convenient and efficient.
The STARTUP Downtown Franklin Website features Material Design patterns and time-triggers to automatically update the "start point" of where the website loads based on progression of the event.
Insercorp is proud to be the Website Sponsor of STARTUPDowntown.com and we look forward to seeing our downtown business community grow and thrive thanks to the hard work and dedication of the staff at Downtown Franklin Association, Inc. and the funding partners of the STARTUP Downtown Franklin program.
Learn More About Downtown Franklin Association, Inc. >
View Client and Project Details >
Visit STARTUPDowntown.com >