Insercorp joins industry leaders in supporting the Mid-Atlantic Region's annual software development conference at the Virginia Beach Oceanfront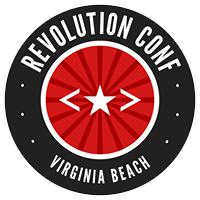 Franklin, Virginia -- Insercorp, an innovator in website and web-based app development, recently sponsored Revolution Conference 2018 (also known as RevolutionConf), an annual web developers' conference serving the Mid-Atlantic Region.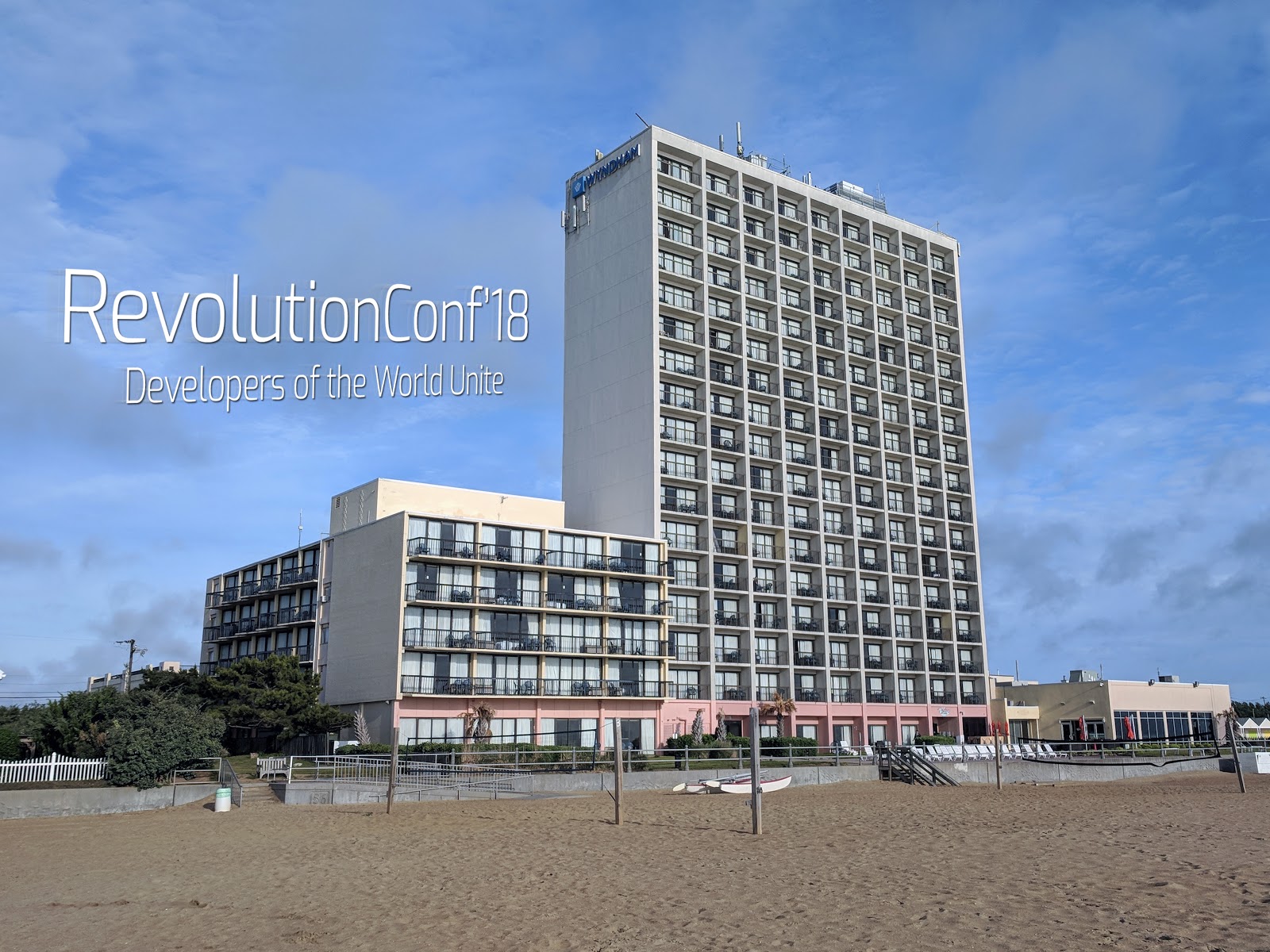 The Wyndham Virginia Beach Oceanfront Hotel and Resort
This year's RevolutionConf was a two-day event held May 17-18, 2018, at the Wyndham Virginia Beach Oceanfront Hotel and Resort. The event featured 46 speakers from around the world.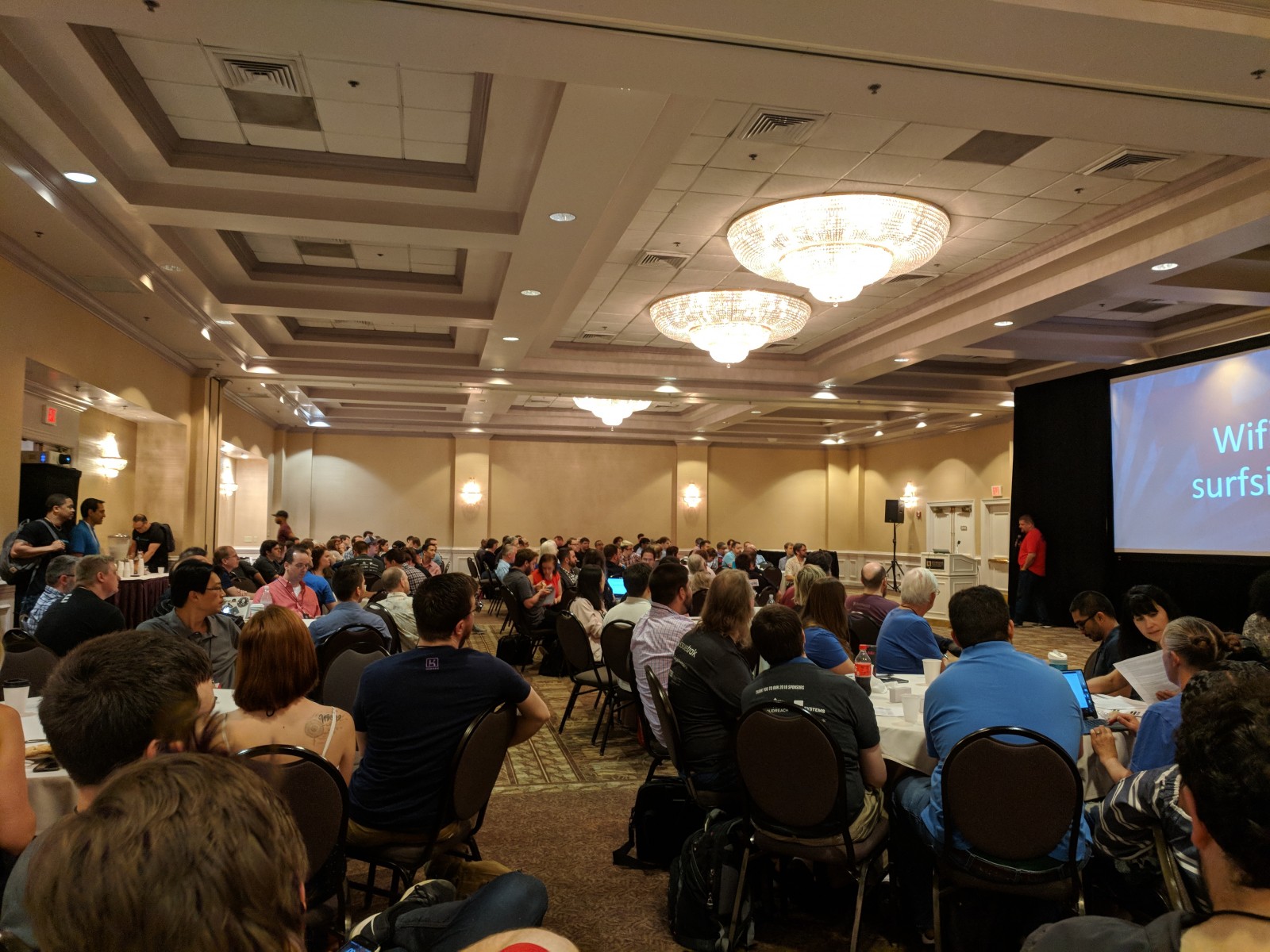 RevolutionConf 2018 opening remarks being held in the Atlantic Ball Room
Insercorp joined other industry leaders in sponsoring this event to support the sharing of knowledge and collaboration amongst the development community.
Major topics at this year's RevolutionConf included Women in Coding, machine learning / artificial intelligence, as well as industry best practices and new technologies and methods.
For the second year as a sponsor of Revolution Conference in Virginia Beach, Insercorp is proud to be involved in leadership, innovation, and education within the development community of Hampton Roads.
---
About Insercorp LTD
Insercorp LTD, a certified SWaM Vendor in the Commonwealth of Virginia with Micro-Business Designation, was founded in 2007 as Bradshaw-Kimbrel Technology Group, LLC and incorporated as Insercorp LTD in 2010. The website design and development firm is best known for the creation of iPlasmaCMS2, a user-friendly web-based application that provides Website Administrators with the ability to make website updates in real-time and complete control over their website content through an intuitive interface.
Insercorp provides website, marketing, and information technology services to business, education, government, healthcare, and nonprofit organizations. Insercorp's work has received first place awards on State and National levels. For more information, please visit www.insercorp.com.
---
About RevolutionConf
RevolutionConf is organized and supported by the board members of RevolutionVA, a 501c3 non-profit based in Norfolk, VA. The goal of RevolutionVA is to unite software developers in the mid-Atlantic region through conferences, and career and learning opportunities.
For more information, please visit www.revolutionconf.com or www.revolutionva.org.
---
Media Contacts:
Insercorp LTD
Tim Bradshaw
Founder & CEO
757-337-2940
[email protected]
RevolutionVA
Kevin Griffin
RevolutionConf Organizer
[email protected]