Insercorp helps sponsor the 13th Annual ProcureCon: The Power MatchMaker Conference held in Richmond, Virginia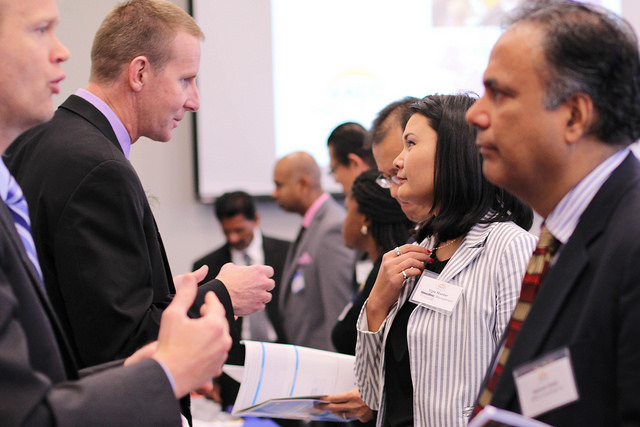 The 13th Annual Power MatchMaker Conference will be held at the Crowne Plaza Hotel in Richmond Virginia on Thursday, May 4th. This year's theme is "Aligning to Opportunity". The Conference is presented by the Virginia Asian Chamber of Commerce (VACC), a certified IRS 501(c)6 nonprofit business organization that promotes commerce in the American markets and helps its members expand and grow their businesses.
Insercorp, a member of the VACC, is proud to be sponsoring this upcoming supplier / buyer matchmaking event because we believe that a strong business foundation includes investing time and resources into developing and fostering relationships with government buyers. Insercorp supports the community through involvement with chambers of commerce and providing sponsorships or pro bono services for local events and organizations on a regular basis.
As a government website service provider Insercorp will have the opportunity to build new relationships with various government agencies whilst enabling other small businesses to do the same by supporting this event.
---
About Insercorp LTD
Insercorp LTD, a certified SWaM Vendor in the Commonwealth of Virginia with Micro-Business Designation, was founded in 2007 as Bradshaw-Kimbrel Technology Group, LLC and incorporated as Insercorp LTD in 2010. The website design and development firm is best known for the creation of iPlasmaCMS2, a user-friendly web-based application that provides Website Administrators with the ability to make website updates in real-time and complete control over their website content through an intuitive interface.
Insercorp provides website, marketing, and information technology services to business, education, government, healthcare, and nonprofit organizations. Insercorp's work has received first place awards on State and National levels. For more information, please click here.
About ProcureCon'17: The Power MatchMaker Conference
Presented by the Virginia Asian Chamber of Commerce and Sourcing Partners/Sponsors, ProcureCon'17 is a MatchMaker event aiming to invest in each conference participant's leadership to identify the challenges in aligning with opportunities for enterprise growth.
The conference objective is to bring the supplier community and stakeholders together in a supportive environment to learn from the experience and expertise in the contract decision making arena. For more information, please visit www.procureconasia.com/welcome.html or www.aabac.org.