Insercorp deploys newly designed website for the 2018-2021 Transportation Improvement Program for Hampton Roads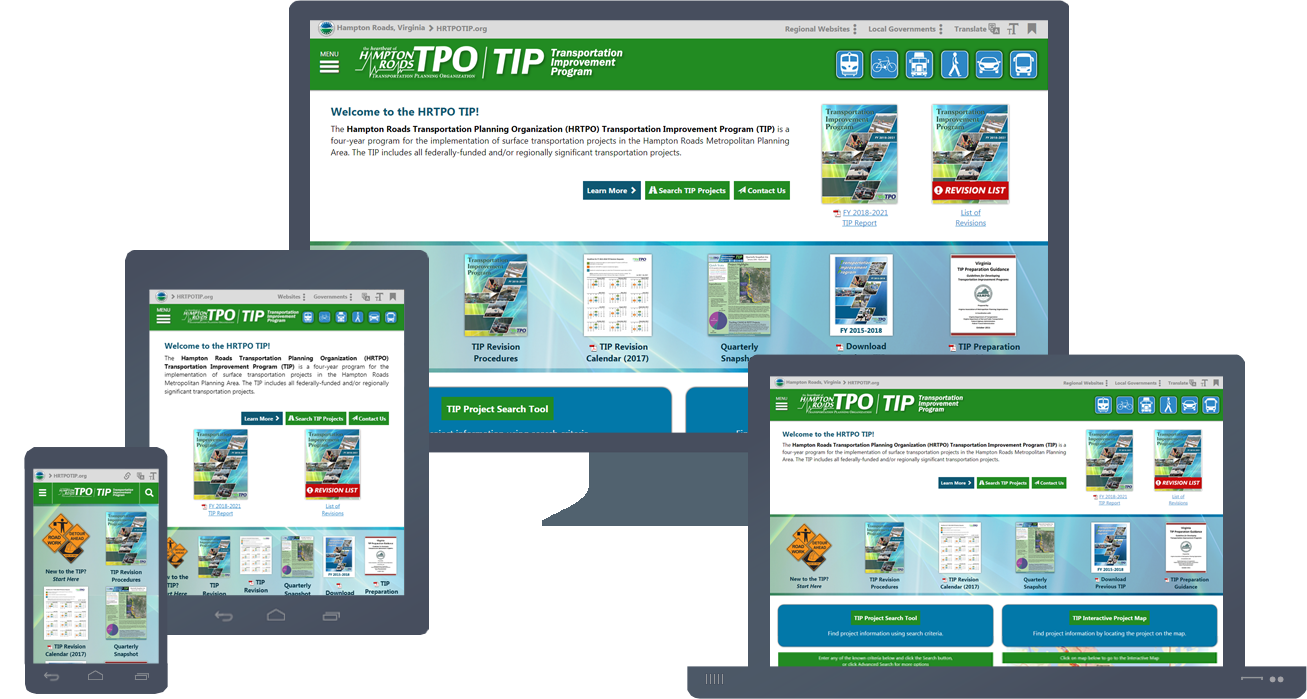 The Hampton Roads Transportation Planning Organization (HRTPO) Transportation Improvement Program (TIP) is a four-year program for the implementation of surface transportation projects within the Hampton Roads Metropolitan Planning Area, containing all federally-funded projects and/or regionally significant projects that require an action by the Federal Highway Administration (FHWA) or the Federal Transit Administration (FTA). The HRTPO chose Insercorp for the redesign and development of its TIP website, HRTPOTIP.org.
The user-friendly website highlights the HRTPO TIP Project Information Database, allowing citizens and stakeholders to search for TIP projects using the 'TIP Project Search Tool'. The TIP Project Search tool allows users to find information about regional transportation projects.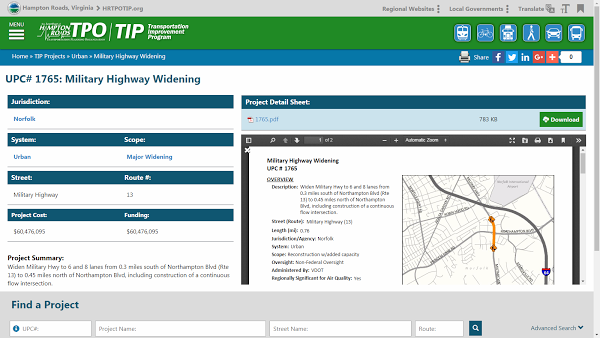 Users may search for a project by entering a UPC, Street Name, or Route Number. Advanced Search options allow for filtering of search results by System, Scope, and/or Jurisdiction to further narrow down results.
Search results present users with a sortable list including options to add or remove filters from results. Clicking on a project takes users to the project details where users may view, print, or download the project details which include the Project Summary, Scope, System, Jurisdiction, Project Cost and Funding, etc.
To access the 2018-2021 Transportation Improvement Plan online visit www.hrtpotip.org.
Follow the links below for more details: