Insercorp has launched a dynamic, responsive website for the Holland District Ruritans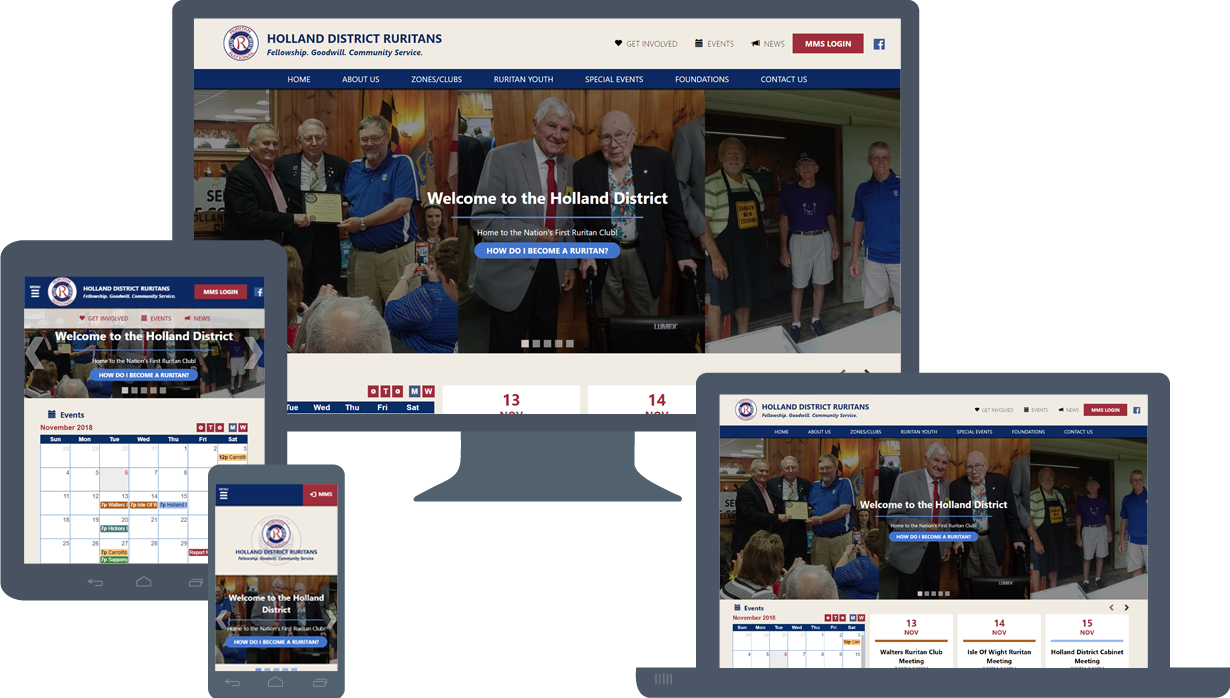 Hampton Roads, Virginia -- Insercorp announced the launch of the new website for the Holland District Ruritans, one of 22 districts of the Ruritan National Organization, America's leading community service organization. Since the organization's beginning in 1928, Ruritan Clubs have served America with "Fellowship, Goodwill, and Community Service". The new website allows the Holland District to fulfill the Ruritan mission by providing a central repository for Clubs to promote their events and activities and engage both members and prospects through dynamic content delivered across a mobile responsive website.
Insercorp worked with the Holland District Cabinet to create a custom website design that replaced the existing WordPress website design which was limiting in functionality and did not reflect the Ruritan brand in colors or appearance. The new website design achieves its purpose of promoting and strengthening the mission of Ruritan: making communities a better place in which to live through fellowship, goodwill, and community service.
The new HollandDistrictRuritans.com works across all devices with a responsive layouts which adapts to any device's screen size so that the website is optimized for any user. The new website establishes the brand of "Ruritan" and offers a well-organized website with calendars, news feeds, photo galleries, and features a custom "Clubs" module that makes it easy for Ruritans and Ruriteens to view events, activities, news, and photos by Club or Zone including custom microsites for each of the 54 Clubs across Southeastern Virginia.
HollandDistrictRuritans.com contains a wealth of useful information and resources that are helpful to both Ruritans and those interested in becoming Ruritans. For those website visitors that do not happen to be a member of a Ruritan Club it is super easy and convenient to find a club to join or to learn more about Ruritans and the Holland District.
Visit the new and improved HollandDistrictRuritans.com now!