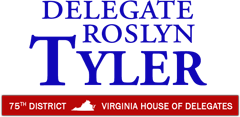 Delegate Roslyn C. "Roz" Tyler (D) is the elected Virginia House of Delegates Representative of the 75th District, serving since 2006.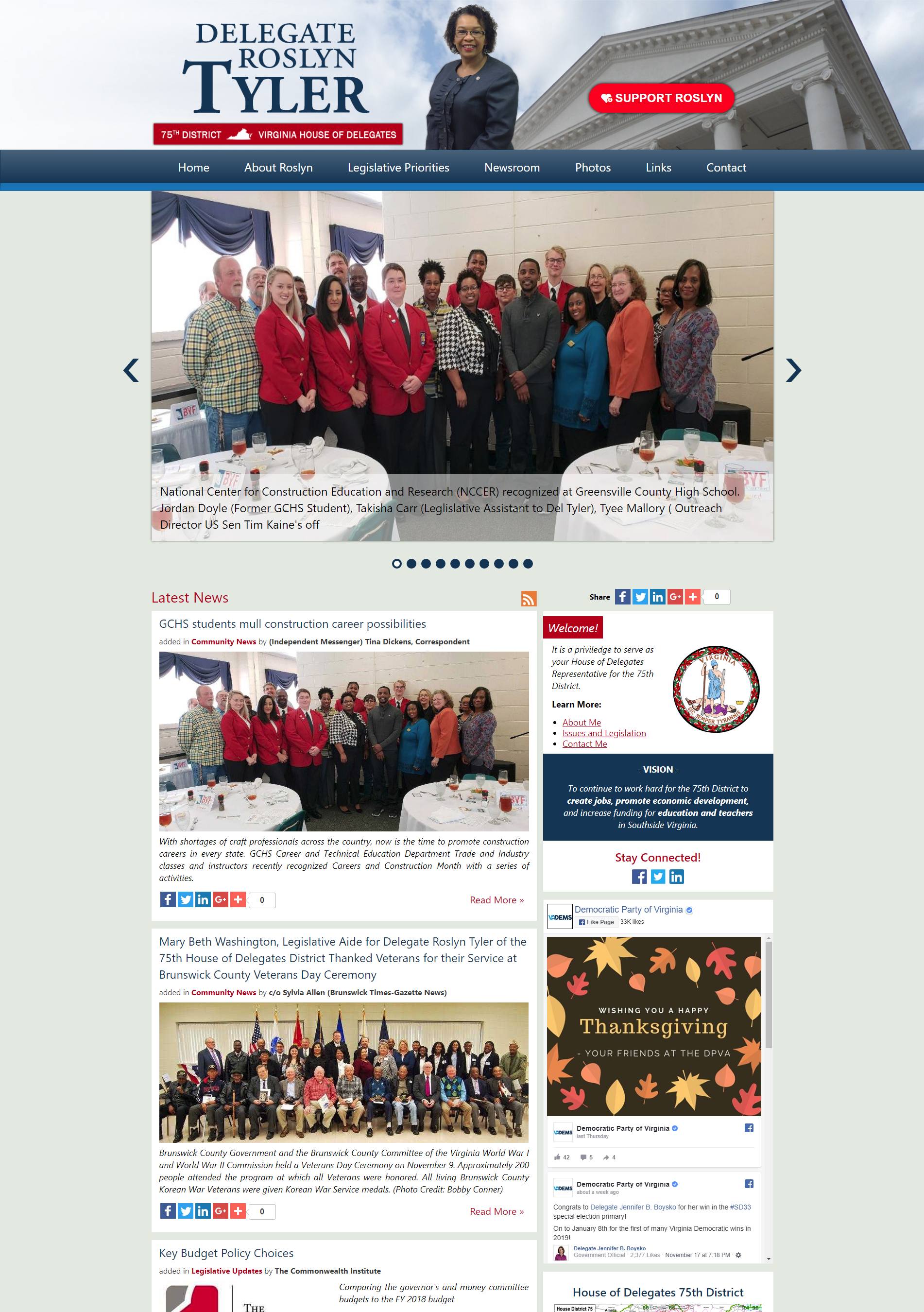 Insercorp worked with the Staff of Delegate Roslyn Tyler of the Virginia House of Delegates 75th District to re-design the Delegate's website which Insercorp originally developed in 2015. The re-design includes a scroll-lock header and stylish navigation menu with an updated color and improved header and footer layouts. The homepage was completely re-designed along with improvement of interior pages and a new "Links" section to allow Constituents to connect with their local governments.

The new design theme reflects Delegate Tyler's political affiliation following her party's statewide and nationwide victories in the 2018 midterm elections. The retrofitted website will continue to serve the constituents of Virginia's 75th District in addition to bolstering Delegate Tyler's standing as the incumbent elected official leading up to the next Primary and subsequent General elections.
Features
iPlasmaCMS2 Content Management System
Slideshow Module
News Module
Gallery Module
Facebook Wall Feed