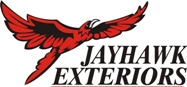 "Our professionals are experienced and knowledgeable, and our friendly staff can provide advice on the best ways to go about improving your home."
Jayhawk Exteriors is a full-service contractor that operates throughout the Tidewater region. Their services include coordinating with the area's top builders, developers, property/residential & commercial owners to provide their clients with high quality labor and materials at an affordable price.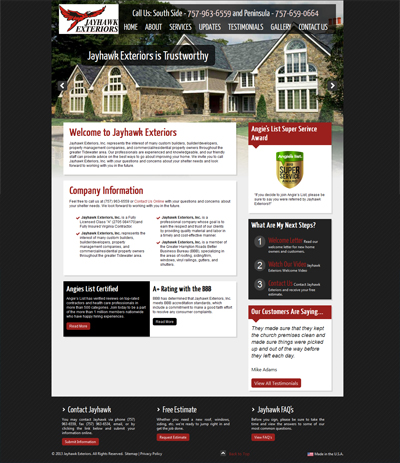 Jayhawk Exteriors is a fully-licensed and fully-insured contractor with two locations in Chesapeake and Poquoson, Virginia. They operate mainly in the Tidewater area and specialize in custom home improvement.
The new website for Jayhawk Exteriors was converted from Joomla! to Insercorp's proprietary iPlasmaCMS2 - Content Management System - and will have several great features, including a Photo Gallery to display examples of projects that they've completed to show their clients the quality of work they are capable of!
Features
iPlasmaCMS2 - Content Management System
Slideshow Module
News Module
Gallery Module
Testimonials Module
Custom Request Estimate Form