Insercorp provides a "better solution" for custom responsive website design and development for Better Solutions For Biz, Inc.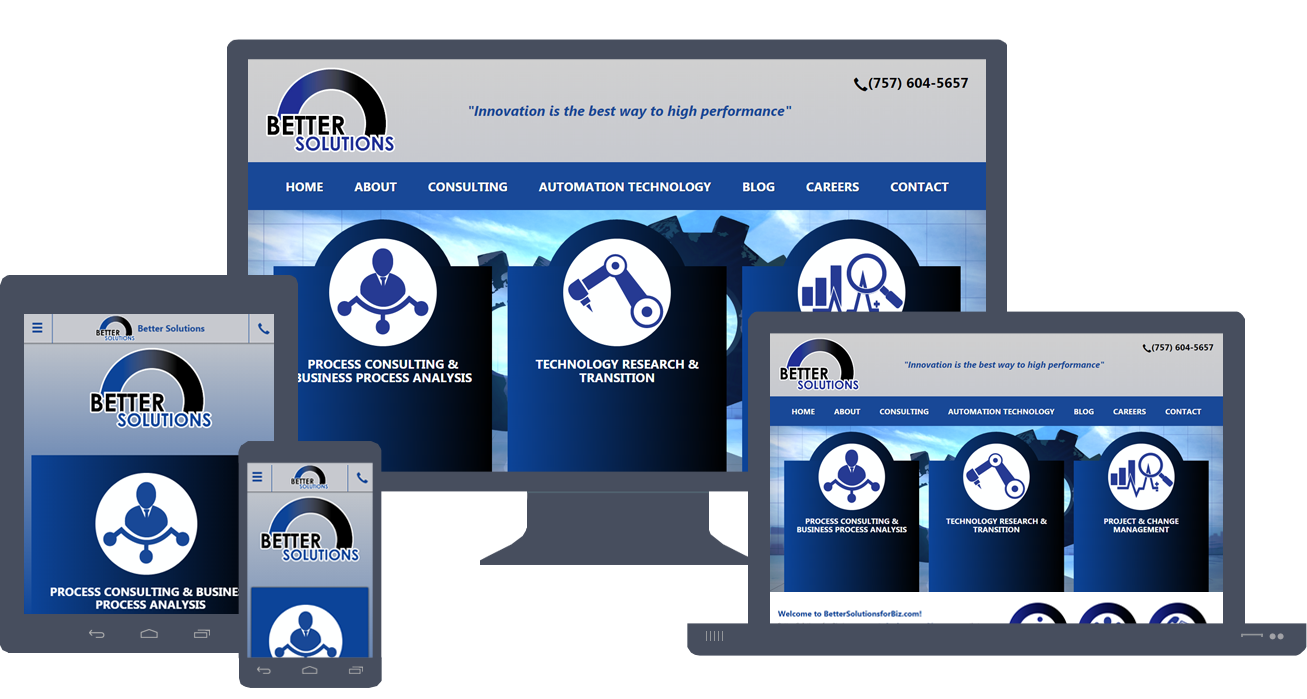 Better Solutions for Biz, Inc. is a process technology consulting company located in the Hampton Roads region of Virginia that targets all facets of business operations to improve performance and efficiency.
This consulting startup needed a professional, informative website to expand the reach of their clientele by opening the door for new business opportunities while also continuing education and communication with their existing clients. Better Solutions chose Insercorp to provide a custom tailored solution to meet their needs.
BetterSolutionsForBiz.com was built using Insercorp's proprietary content management system, iPlasmaCMS2, which is designed for even the most non-technical website administrator to easily make updates to their website without the hassle of having to learn HTML or other web languages. The custom graphics from Insercorp's Creative Services paired with this one-of-a-kind innovative design provides visitors with a pleasing, easy-to-follow experience.
BetterSolutionsForBiz.com also features a Blog to make the site even more interactive. Visitors can comment on the blog articles to express their opinions and interact with the author. The Biz Blog allows website administrators the freedom to create and manage unlimited blog articles and categories as well as the ability to approve which comments they would like to show from visitors and which ones they would rather not show.
Take control of your web presence with iPlasmaCMS2, developed by Insercorp.